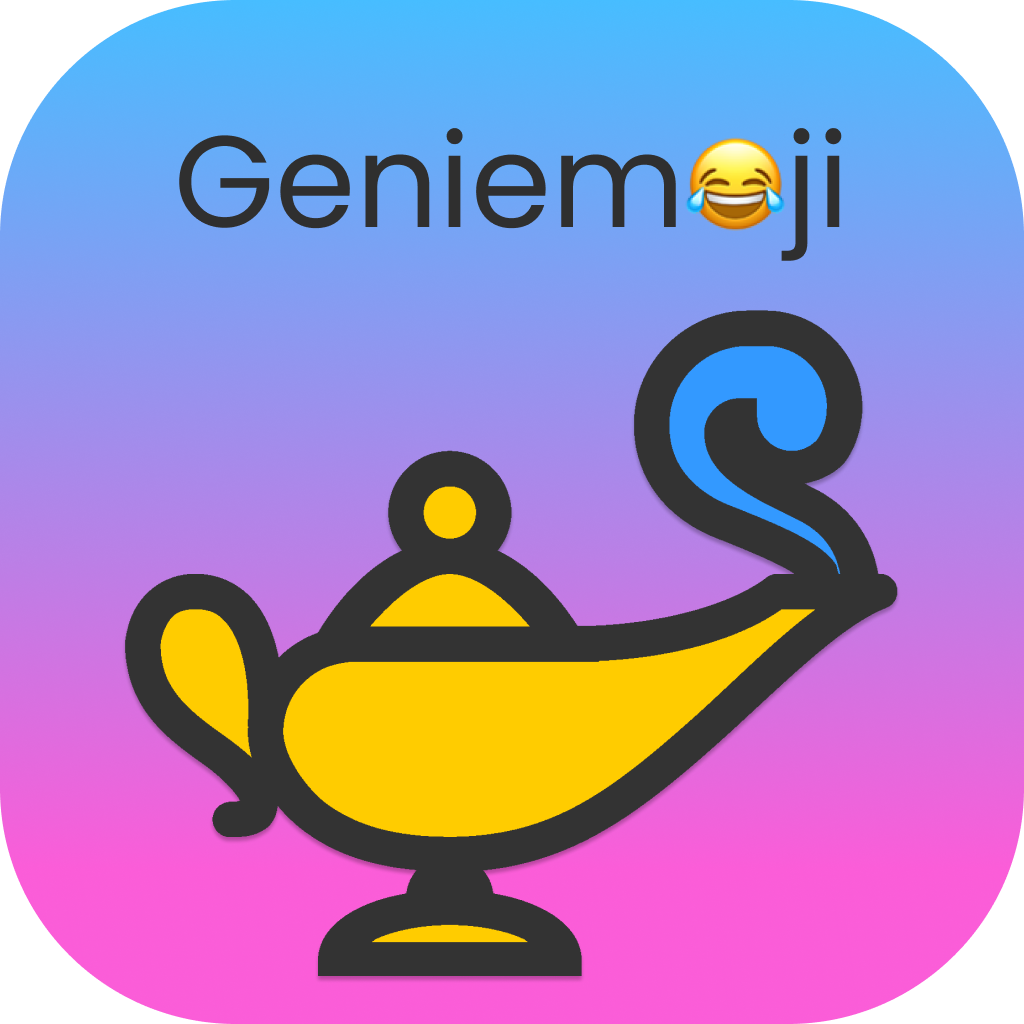 Geniemoji
The Emoji Genie 🧞‍♂️
Geniemoji is an app that makes using emojis on desktop simpler than ever. Its purpose is to serve you with the most relevant emojis based on your command!
Geniemoji lives in your Menu Bar once the app is launched, it doesn't show up in the dock or anywhere else You can summon Geniemoji using either the shortcut keys: Control + E or by pressing its icon in the menu bar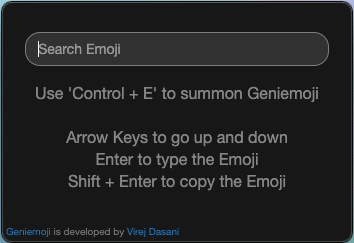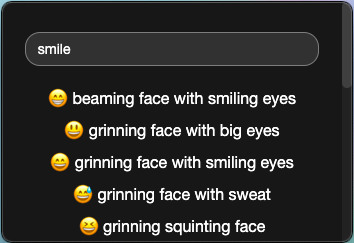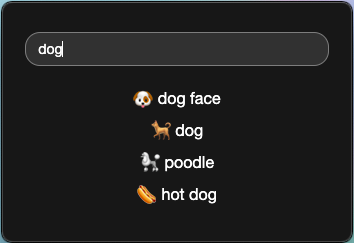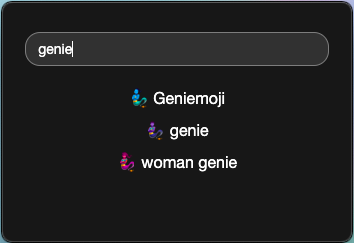 Why Geniemoji > default emoji pickers
💻
Geniemoji has a beautiful UI with extremely accessible shortcut keys to launch it (Ctrl+E). It is completely open source and is soon going to have support for gifs, emoticons, and kaomoji, all for free!
---
Frequently asked questions
Does Geniemoji require a subscription?
Nope. Geniemoji is completely free to use!
Compatibility
Geniemoji works on Windows, MacOS, and Linux
With what technologies is Geniemoji made?
Geniemoji is made using the Electron framework and the JavaScript language
What's Geniemoji's Privacy Policy?
We do not collect any data at all!