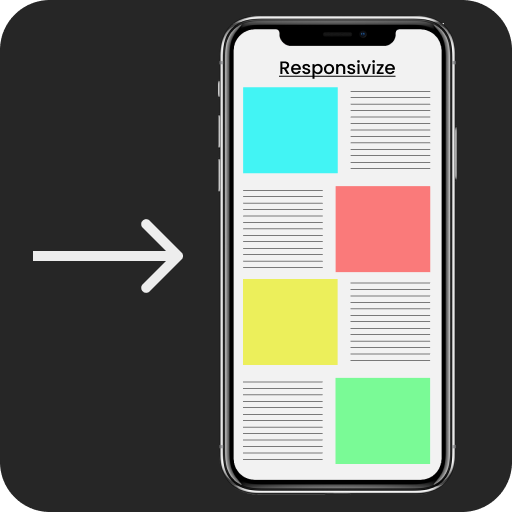 Responsivize
A must-have tool to develop responsive websites!
Responsivize is an open-source, cross-platform, desktop app that is used to develop responsive websites!
With Responsivize, you can test your web apps on popular devices like iPhones, Android phones, iPads, MacBooks, and you can even set custom dimension devices, that you set the dimensions for!
This gives you the ability to test your apps on everything from widescreen monitors to smart fridge screens!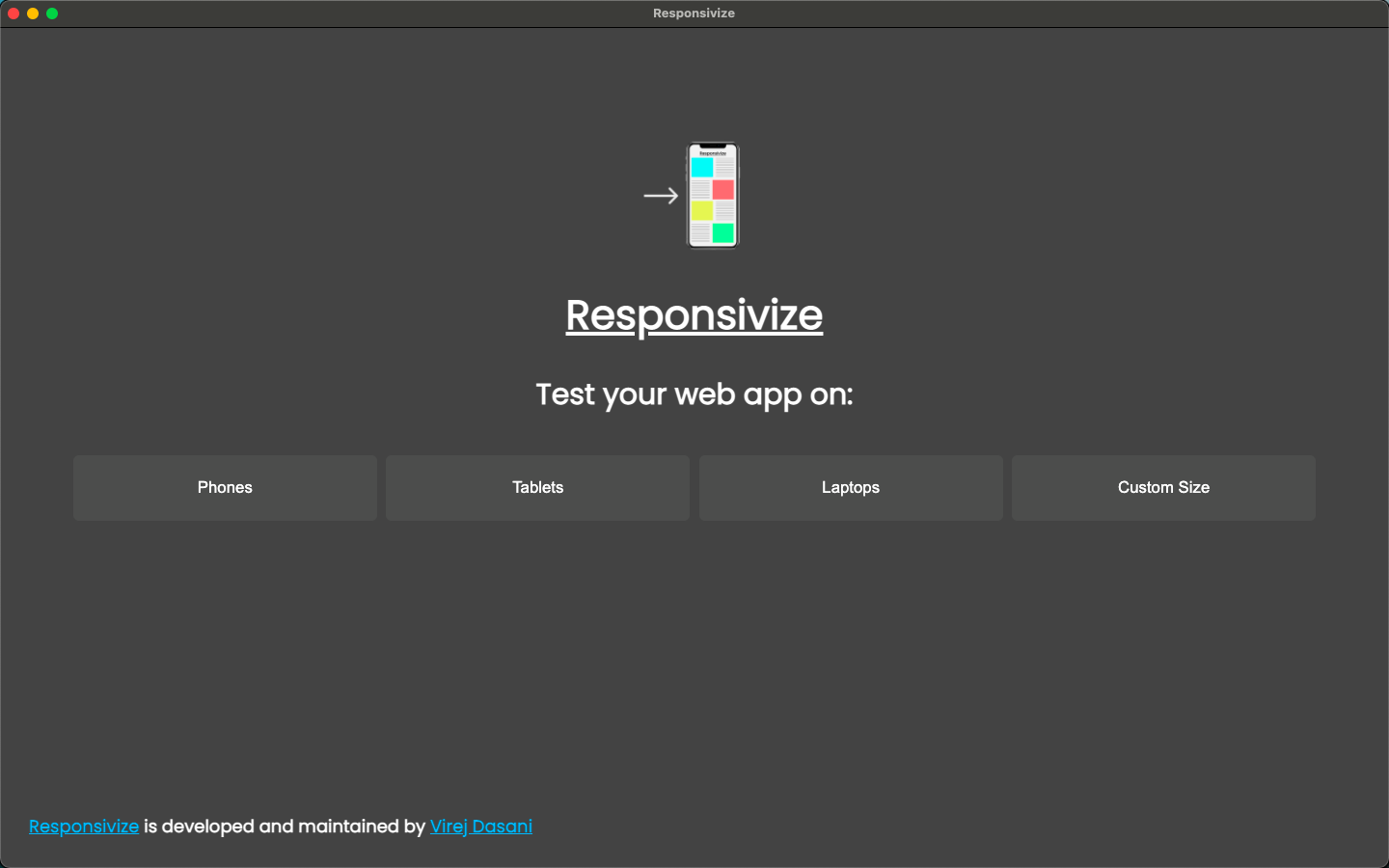 Why Responsivize > browser dev tools
🛠
With Responsivize, you can test on different, popular devices simultaneously and the app also features device frames (bezels, notches, etc.) along with browser menubars and search-bars to make the testing experience feel more real and above all, it's 100% open source!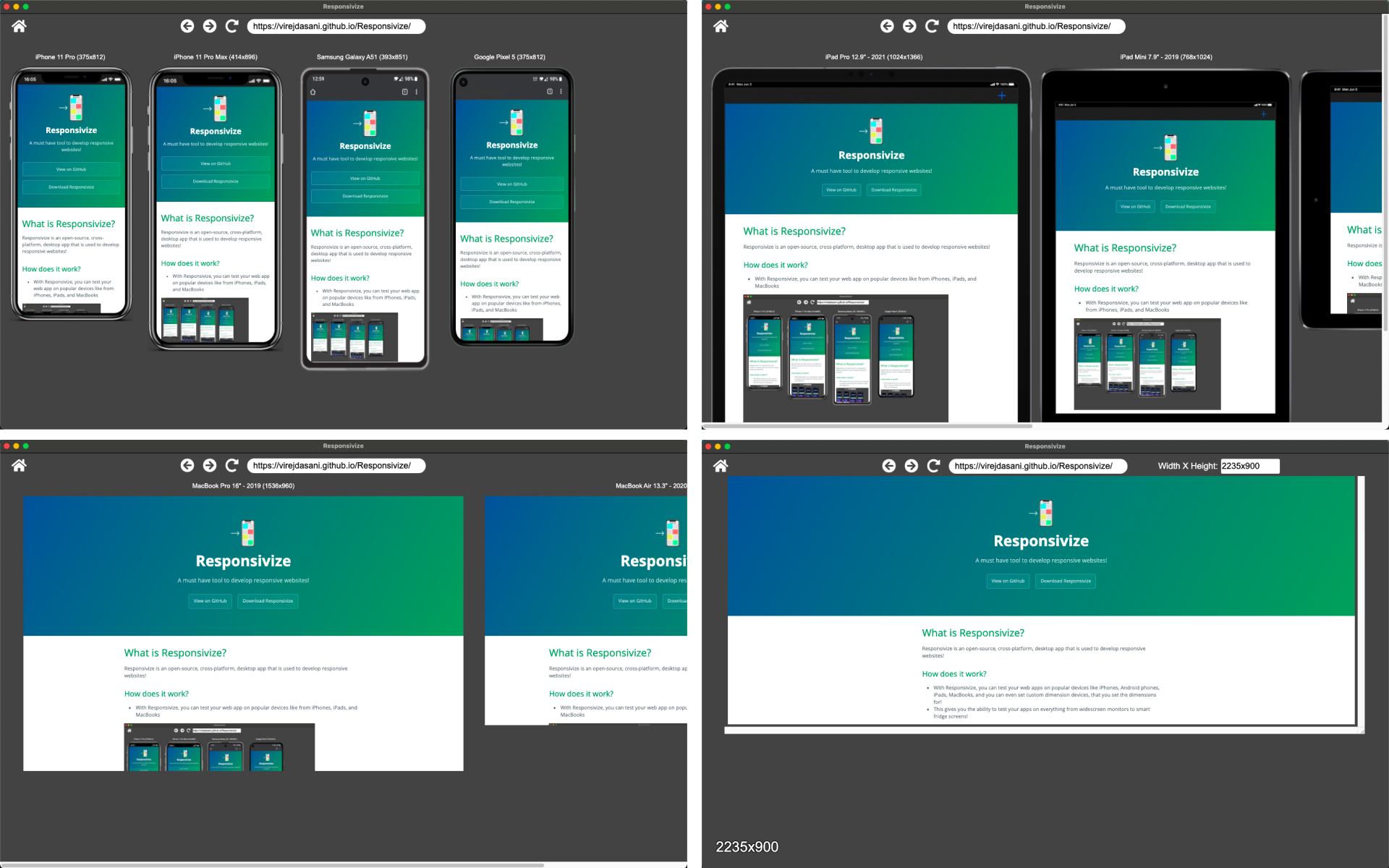 ---
Frequently asked questions
Does Responsivize require a subscription?
Nope. Responsivize is completely free to use!
With what technologies is Responsivize made?
Responsivize is made using the Electron framework and the JavaScript language
Compatibility
Responsivize works on Windows, MacOS, and Linux
What's Responsivize's Privacy Policy?
We do not collect any data at all!